Loading Game
Defender of the Base - Play Game
Free game to play. The Defender of the Base, related to 3D WebGL-Unity html, does not require any installation to play online.
Play Free Online Game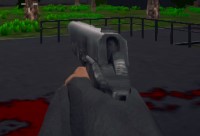 Other Games Related to Defender of the Base
Please make stop AdBlock to continue visiting the best games site in the world. All advertising on the site is from Google, 100% safe and easy to identify.
Have you already paused AdBlock for this site?
Reload this page.