Loading Game
Angry Gran Run: India - Play Game
Free game to play. The Angry Gran Run: India, related to 3D WebGL-Unity html, does not require any installation to play online.
Play Free Online Game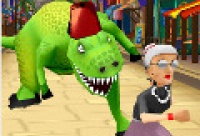 Other Games Related to Angry Gran Run: India
Please make stop AdBlock to continue visiting the best games site in the world. All advertising on the site is from Google, 100% safe and easy to identify.
Have you already paused AdBlock for this site?
Reload this page.